location ::
home
: manufacturers : ranger products
You don't last too long in this industry without consistently setting yourself apart in the way you do business. That's why Ranger Products is always willing to go the extra mile-or ten, or twenty-to make a customer feel satisfied they chose Ranger. At Ranger Products, they're dedicated to winning customers and earning their trust by offering unparalleled value and fostering lifelong business relationships to the benefit of everyone involved.

Ranger Products is always pushing the industry standard up another notch; and though the competition may try to mimic them, their lifts will never be Ranger lifts and their service will never be Ranger service.
Ships From: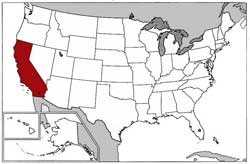 California
| | |
| --- | --- |
| Type: | Motorcycle : Pneumatic |
| Capacity: | 1,000 lbs |
| Travel: | 24.5" |
| Down Height: | 7" |
| Up Height: | 31.5" |
| Min Platform: | 24" x 79" |
| Max Platform: | 44" x 98" |

| | |
| --- | --- |
| Type: | Bike: Air/Hydraulic |
| Capacity: | 1,500 lbs |
| Travel: | 37.5" |
| Down Height: | 7.5" |
| Up Height: | 45" |
| Min Platform: | 30" x 89" |
| Max Platform: | 53" x 102" |

| | |
| --- | --- |
| Type: | Motorcycle : Air/Hydraulic |
| Capacity: | 1,500 lbs |
| Travel: | 36" |
| Down Height: | 7" |
| Up Height: | 43" |
| Min Platform: | 29.5" x 80.5" |
| Max Platform: | 53" x 88.5" |
Other Motorcycle Lift Manufacturers
Application Help
Call 877-860-3620 & tell us your requirements or
Email Us
Search By Specification
Search over 1,000 lift tables by 9 different specs
Search Now
Quick Quote
Let us know your specifications and we'll email you
Request Quote