location ::
home
: manufacturers : titan
Titan Lifts believes that people should be able to get professional quality vehicle lifts at economical prices. Whether you are a professional or a hobbyist, Titan Lifts provides a superior product that fits your needs and won't break the bank. All of Titan Lifts' products are designed with customer safety in mind and are produced in ISO 9001 factories with standards that meet and, in many cases, exceed the typical industry standards.

Being automobile enthusiasts and motorcycle riders who are involved in the local collector and riding communities, Titan Lifts understand the kind of equipment people are looking for and always put the customer first whenever new products are designed. All the Titan Lifts are built with high-grade material and are made to stand up to some serious work loads. When it comes to Titan you can be sure that there is Nothing Stronger.
Ships From: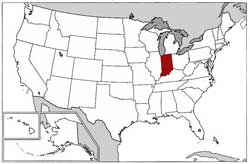 Indiana
| | |
| --- | --- |
| Type: | Air / Hydraulic |
| Capacity: | 1,000 lbs |
| Travel: | 23" |
| Down Height: | 7" |
| Up Height: | 30" |
| Platform: | 26.5" x 86.5" |

| | |
| --- | --- |
| Type: | Motorcycle : Pneumatic |
| Capacity: | 1,000 lbs |
| Travel: | 27" |
| Down Height: | 8" |
| Up Height: | 35" |
| Min Platform: | 24" x 87.5" |
| Max Platform: | 48" x 99" |

| | |
| --- | --- |
| Type: | Air / Hydraulic |
| Capacity: | 1,500 lbs |
| Travel: | 36.5" |
| Down Height: | 8.5" |
| Up Height: | 45" |
| Min Platform: | 30" x 80" |
| Max Platform: | 52" x 102" |

| | |
| --- | --- |
| Type: | Motorcycle : Electric |
| Capacity: | 1,500 lbs |
| Travel: | 36.5" |
| Down Height: | 8.5" |
| Up Height: | 45" |
| Min Platform: | 30" x 80" |
| Max Platform: | 52" x 101" |
Other Motorcycle Lift Manufacturers
Application Help
Call 877-860-3620 & tell us your requirements or
Email Us
Search By Specification
Search over 1,000 lift tables by 9 different specs
Search Now
Quick Quote
Let us know your specifications and we'll email you
Request Quote